Since 1981, GradyMinor has provided surveying and mapping services throughout Southwest Florida. Our extensive experience, institutional knowledge and seasoned surveying professionals will result in high-quality and efficient projects. GradyMinor has extensive surveying experience on site, roadway, sidewalk, water resources, water and wastewater, and stormwater projects within built out crowded right-of-ways and within privately owned parcels.
GradyMinor is qualified and experienced in a wide range of surveying including:
Boundary and Topographic
Surveys meeting the requirements of the American Land Title Association (ALTA)
As-built Surveys and "Record Drawings"
Tidal Studies and Mean High Water Line Surveys
Establishing Survey Control Monuments and Benchmarks
Level Runs
Hydrographic Surveys
ROW Surveys
Preparation of Easement Descriptions and Sketches
Construction Layout
Quantity Surveys
FEMA Elevation Certificates
LOMR-F Applications
Wetland Locations
General Mapping and Specific Purpose Surveys
Our survey crews utilize the latest available and suitable technology and equipment including GPS receiving and transmitting units and total stations. Our fleet of survey vehicles come equipped with 4-wheel drive and strobe lights for safety and locked bed caps for security. Each survey vehicle is manned with crewmembers having an average of 15 years of surveying experience. They are fully outfitted with the equipment to complete most any assignment. GradyMinor is prequalified in FDOT work types 8.1 (Control Survey) and 8.2 (Design, Right-of-Way, and Construction Surveying).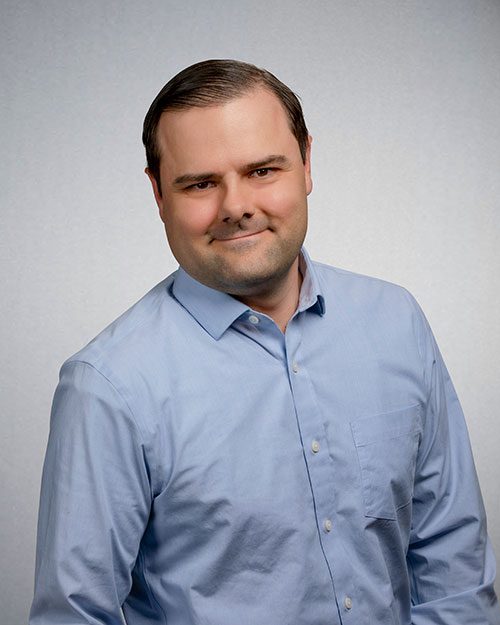 Donald Saintenoy, P.S.M.
VP, Professional Surveyor & Mapper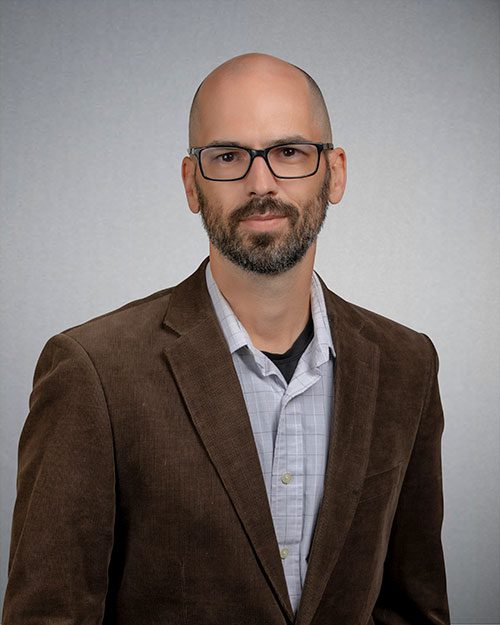 Timothy DeVries, P.S.M.
Professional Surveyor & Mapper
Pump Station No. 101.07 Replacement
GradyMinor performed the design and construction survey, in addition to the design, permitting, bidding, and construction administration for the replacement of Pump Station (PS) No. 101.07. PS 101.07 was located on the west side of Vanderbilt Drive between 104th Avenue North and 103rd Avenue North, adjacent to a saltwater canal in Naples Park. The pump station was difficult to access, in a location that makes wastewater spills difficult to contain, and did not meet current Collier County Utility Standards. The County acquired a site within Naples Park for the new PS approximately 200 feet east of Vanderbilt Drive.
City of Cape Coral Shared-Use Non-Motorized (SUN) Trail
GradyMinor provided the survey for the Florida Shared-Use Non-motorized (SUN) Trail Van Buren/El Dorado/Kismet Parkway Multi-Use Trail project. This FDOT funded project consists of a 12-foot wide multi-use trail on the north side of Van Buren Parkway from Burnt Store Road to El Dorado Boulevard; on the east side of El Dorado Boulevard from Van Buren Parkway to Kismet Parkway; and on the north side of Kismet Parkway from El Dorado Boulevard to Nelson Road; approximately 6.5 miles. This project survey included bathymetric survey of the Zanzibar, Loch Ness, and Eureka Canals.
For the Oyster Harbor at Fiddler's Creek (Phases 1-3) Project, consisting of 178 acres GradyMinor's surveying tasks included taking the project from design to completion of the single family homes. GradyMinor performed design and topographic survey for engineering design and permitting for each of the three subdivisions. We prepared the subdivision plats and replat for the lakes, roadways, and single family lots. We worked with the construction contractors to provide construction stakeout and as-builts for the infrastructure and lakes including roadways, utilities, and stormwater improvements. Once complete, we worked with the homebuilders to provide surveying services for the construction and permitting of single family residences.
ALTA/NSPS Land Title Surveys
GradyMinor has established close working relationships with several top local law firms and realtors and is proficient in the preparation of ALTA/NSPS Land Title Surveys ranging from small commercial parcels, such as restaurants and banks, to large 1,000+ acre farm parcels and multi-family complexes. GradyMinor has completed over 150 ALTLA surveys over the last five years.